Photo Credit: lesly-juarez-DFtjXYd5Pto-unsplash
Today I have been creating colouring pages to use in school for anxious children. It's a great way to develop an independent activity that can be accessed without difficulty and can calm a situation quickly, especially if the child is unable to focus on anything other than what went wrong.
We know, or have seen, colouring books pop up for children and adults over the last few years and sold as mindful colouring pages, but for years colouring has been an activity that, when completely engrossed, takes you out of the moment and calms the mind, almost like a mini-meditation.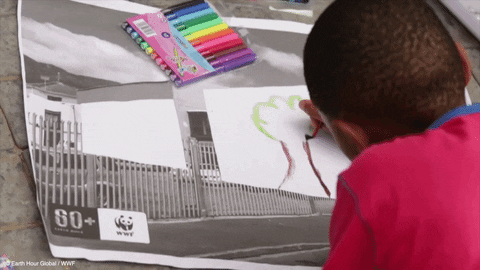 If you haven't tried these with your child(ren), then give them a go. You don't need to go out and buy fancy colouring books, it's just as easy to make your own or even create your own!
If your child has a specific passion at the moment - remember me talking about my son's Thomas the Tank Engine fascination?! - use that to make some sheets. If you are not great at drawing, you can easily google "free printable pony outline colouring pages", for example, and get just what you need!
Print a few, like I did today, trim them, hole-punch and pop them in a folder. If you are feeling especially creative, use card to make a front and back cover, which your child can decorate themselves. To get really fancy, you can join us in February for our journal-making workshop and learn how to do Japanese binding! 🙂
Another really good mindful activity is to do a scribble pattern on paper and then fill in each small section. Older children enjoy this one and some have even been known to draw patterns within the section - now, there's creativity for you!
This has been about drawing and colouring today, as we can all get absorbed when we do this "non-thinking" activity, but many other crafts or quiet activities can have the same effect. Drawing, painting, sewing and knitting are 'auto-pilot' activities (once you are competent enough to know what to do) that are often taken up for their stress-busting properties! (this isn't just about the kids, you know! 😉