WHY IS CREATIVITY SO IMPORTANT?
Photo credit: Zaur Giyasov on Unsplash
This is such an important question and one I am asked all the time!
As adults many of us forget how creative we were as children and lost some of it as we grew. If we don't keep up creative ways of learning or activities that help us think differently, then our creative processes dry up. They don't leave us, they just stay dormant.
It's such a shame that many people don't get the chance to live their whole lives creatively.
WHAT DO I MEAN BY BEING CREATIVE THOUGH?
When I say the word creativity, I bet you automatically think of artists or writers or actors. We link creativity to The Arts because those professions ARE creative. But would you think that a scientist is creative, or a shopkeeper? Probably not, but let me convince you…
Creativity is by dictionary definition:
"the ability to make or otherwise bring into existence something new, whether a new solution to a problem, a new method or device, or a new artistic object or form". Britannica.com
Knowing this may help you to see that other professions also use creativity and, in fact, NEED creative thinkers to take ideas forward and make changes to our world. Let's take a closer look...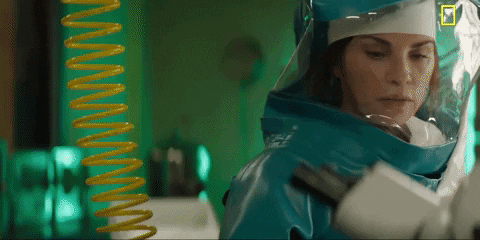 The scientists that worked round the clock developing a vaccine for COVID had to use their creative brains to work out how they could "bring into existence something" that hadn't been developed before – and quickly!